NO SACRAMENTO SWAP MEET AT CAL EXPO
THIS SEPTEMBER / OCTOBER 2018
Well, it appears that we will have to skip having a swap meet in Sept. / Oct. this year, but we are working on an April 2019 date.  We wanted to move the swap meet into October to avoid the heat, but there were just too many conflicting dates with Cal Expo Events and other Swap Meets in the Nor Cal area. 
I didn't want to go head-to-head with other auto related events. 
So, fear not we will get another swap meet ready to go next April 2019. 
Thank You,

John Sweeney
---

---
Get On Our Mailing List
Get on the mail list to be notified of upcoming Sacramento Swap Meets and to receive vendor registration information when it becomes available.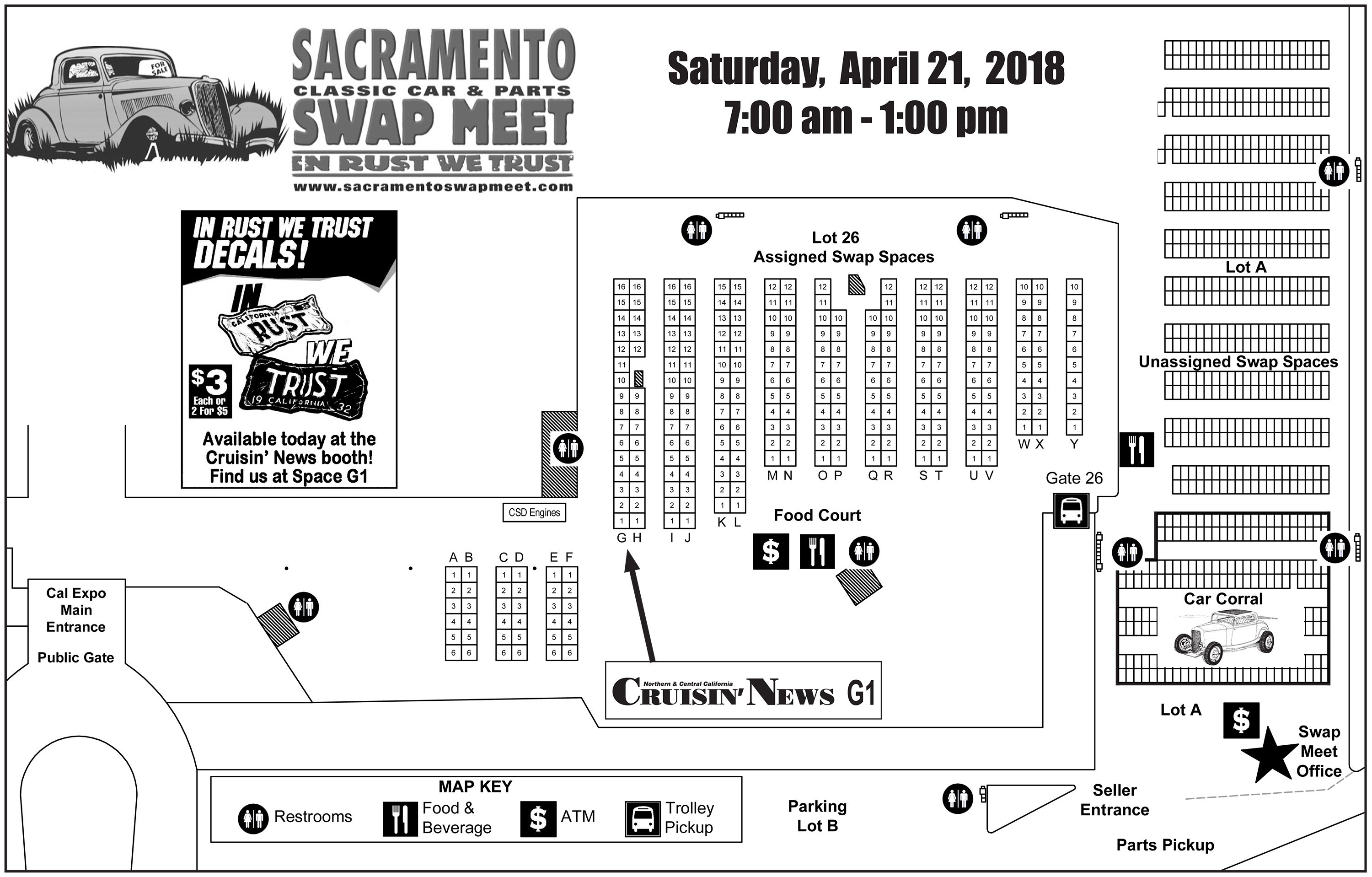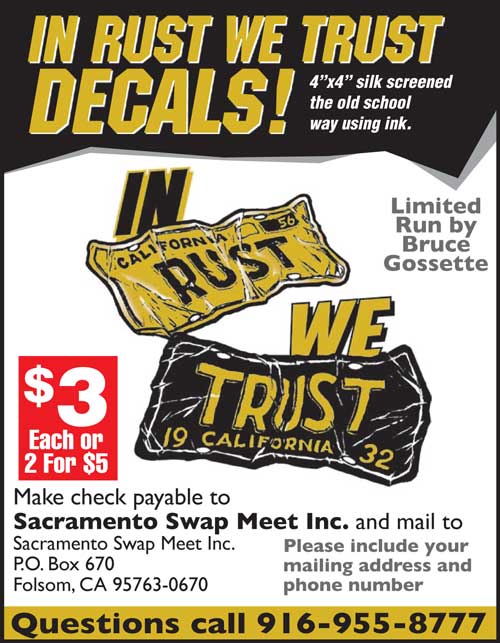 SPACE RENTAL
THIS IS A HUGE TRADITIONAL STYLE SWAP MEET WITH THOUSANDS OF SPACES!!
Vendor & Car Corral SPACES WILL BE AVAILABLE AT THE GATE ON SATURDAY. Nobody will be turned away as long as you arrive by 7:00 am to register!
Vendor and Car Corral spaces are available. Spaces are not assigned. Two (2) admission passes are included per vendor (NOT PER SPACE). Additional passes can be purchased at the Swap Meet Office.
Pre-registration is NOT required. Spaces will be available both on the early setup day and on the day of the event.
FIND THE SWAP MEET
The Sacramento Swap Meet, formerly the original Reno Swap Meet, is located at Cal Expo in Sacramento California.
Cal Expo
1600  Exposition Blvd
Sacramento, CA 95815
Vendors enter through Lot B off of Exposition Blvd.
Public parking is Located in Lot C off of Exposition Blvd.
The Sacramento Swap Meet at Cal Expo
1600 Exposition Blvd, Sacramento, CA 95815